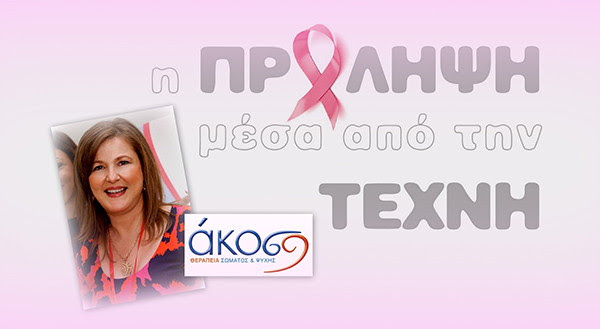 Medicine and Art: An Encounter Full of Surprises
On Wednesday 19th October at 7.30pm, the Oncologist-Radiologist Dr Despina Katsohi, President of A.K.O.S., will give a lecture entitled "Medicine & Art: An Encounter Full of Surprises".
The lecture will be focusing on the relationship between Medicine and Art through time, since the ancient Greece and the Renaissance to the present day.
AKOS is a non-profit organisation dedicated to raising awareness and providing assistance and guidance to those who have been cured from the disease. A.K.O.S. is also one of the organisations that support the exhibition "Prevention Through Art".
This event is related to the exhibition Prevention Through Art.